Search Engine Optimization that Works!
We Do Not Leave You Wondering! We execute according to the specifications and deliver customers at your doorsteps while you keep doing what you do best!
Search Engine Optimization that Delivers on its Promises and Helps Your Business Grow
SEO does not have to be complicated. You present your needs, and we provide a solution. With that in mind is that
we've created tools that will help you achieve your digital marketing goals faster.
Experience Professionals
Our professionals are search engine trained and certified. We not only have certifications but thousands of hours of work done for small, medium and large businesses nationwide. Our SEO services are simply the best your money can buy.
Transparent Reports
Easy to read and understand reports that will give you give a clear picture of where your optimization stands. Our reports will provide you a detailed analysis of the overall website performance as well as specific pages.
Reputation Management
Our SEO packages come with reputation management tools. Be the first one to find out about positive and negative reviews related to your business. We will notify you of negative reviews on social media and review websites such as Yelp so you can promptly respond and improve your business reputation.
Google Certified Partner
Every professional working on your project is a Google Certified Professional. Being a certified professional indicates that we know how to help you achieve better results on search engine sites. Our Google certified professionals are fully trained to run smooth paid and organics campaigns under industry's best practices.
Live Customer Support
We are professionals who talk to you. We understand that emails and chat conversations are not convenient. We get it; you need someone to talk to. With that in mind, we make ourselves available during regular business hours to discuss your business needs and listen to your comments and concerns. At TekkPay, we understand that there is a difference between a virtual chat and a live conversation.
Campaign Management
Tekkpay also offers the opportunity for you to run paid campaigns on social media and search engine sites. Talk to one of our professionals to further discuss our campaign management services. Customers who use our management services obtain better results with their paid marketing campaigns.
Please enter your info and get a FREE SEO audit report:
Our Search Engine Optimization Plans
Plans design to meet the specific needs of your business. Whether you own a retail store, e-commerce business or a
large corporation, we have a plan for you. Questions? Call Us at 888-502-2322 and will address them all!
We Recommend a 6 Months Commitment for Maximum Optimization of Your Website

Starter
Value
Silver
Gold
Platinum
Titanium

Plan Recommended For

Local
Small
Medium
Large
Corporate
Enterprise

Conversion Tracking

Usability & Conversion Optimization

Advanced Website Usability

$499.00
$499.00
$499.00
$499.00

On-Page Optimization

Up to 15 pages
Up to 30 pages
Up to 50 pages
Up to 80 pages
Up to 120 pages
Up to 150 pages

On-page Optimization

Onsite Recommendations & Implementation

Inbound Content Marketing

Website Content Writing
(250 Words Per Page)
1
6
9
12
18
30

Blog writing

1
6
9
12
18
24

Blog Social Sharing

1
6
9
12
18
24

Guest Blog Post Writing & Syndication

1
6
9
12
18
24

Guest Blog Post Social Sharing

Informational Content Writing & Syndication

6
9
15
21
32
54

Informational Content Social Sharing

1
2
3
4
6
12

Press Release Writing & Distribution

Press Release Social Sharing

Infographic Creation and Distribution

$149.00
1
2
4
6
9

Magazine / News Placement

Premium PR Distribution

—
—
—
1
1
3

Premium Authoritative Directory Submissions

Local Search Optimization

Google My Business/ Bing & Yahoo Local
Listing Center Optimization

Authority Business Listing
(Yelp, Local.com and etc.)

Link Strategy

Video Creation

1
1
1
2
3
5

Voiceover Video Creation

—
—
—
1
2
3

Voiceover Video Submission

—
—

Social Profiles

60
60
60
60
60
60

Image / Pinterest Submission

Social Community Setup

3
3
3
3
3
3

Social Media Marketing

Twitter & Facebook Account Setup

YouTube Setup & Optimization

Facebook Content & Twitter Bio

Content Posting on Twitter & Facebook

6
12
18
24
48
54

Facebook Welcome Page

—
—
—
—

Pinterest Account Creation

—

Custom Pinboards

—
1
2
4
6
8

Follow Pinboards

—
12
18
24
48
54

Facebook Ads Manager

—
$140
$140
$140
$140
$140

Monthly SEO Performance Reports

Customer Support (Email and Telephone)
Reporting
Every account is equipped with weekly and monthly reports so you can track your progress, market in specific areas and learn things about your online presence that you never thought possible.
Optimization Progress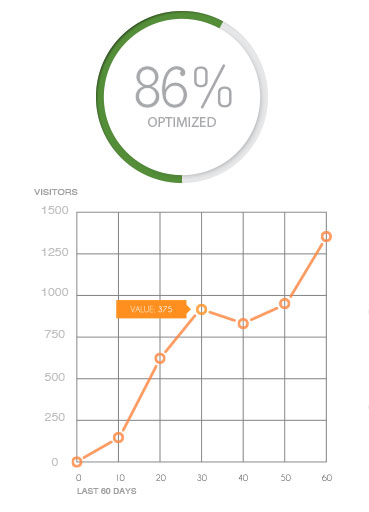 SEO Tracking
Every client, who purchased our SEO services, has access to weekly and monthly reports. We keep customers in sync, and our reports are available to download as early as one week after we start working on your site. Here you are part of the process from start to finish.
Your Competitors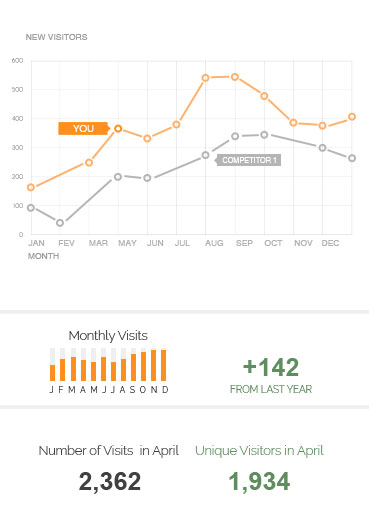 Report Analysis
Whether you have a small business or manage a large corporation, TekkPay delivers on its promises. Our monthly reports consist of an in-depth analysis of site visibility, number of visitors (organic, paid and site referrals), social engagement, backlinks, site organic rank, top key word suggestions, and many other features.
Insightics™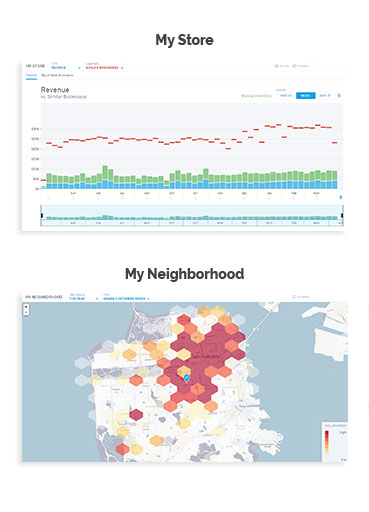 Sales Reports and Analysis
Do you own a retail store? TekkPay's SEO services will have a direct impact on your sales revenue. Retail customers can now match their SEO results to increase in sales. Insightics(SM) gives you the power of knowing how much you have sold, customers' origins and tools that allow you to compare your results with of your competitors. You can now target your SEO to areas where you are not popular yet. It's literally SEO on steroids!