Simply The Best Merchant Accounts For Your Business
Merchant Accounts that come equipped with insights, digital marketing tools, and the lowest processing rates & fees in the country are only found here. Join thousands of merchants today!
Merchant Accounts For All Industries
Your needs are met here. Merchant Accounts for all business segments. Here are some of the most popular merchant accounts nationwide.
RETAIL
Being a retail business owner has enough challenges without worrying about your payment processing system. At Tekkpay, we understand your goal is to satisfy your customers and provide an enjoyable, efficient purchase experience. Our goal is to help, by providing a no-hassle, easy-to-use payment processing system and making your sales transactions effortless.
RESTAURANTS
Rely on TekkPay's tools, technology and trained professionals for all your restaurant credit card processing needs. The fast pace of the hospitality industry requires reliable, efficient cashiering. We can help you modernize and customize your establishment's payment system with the most up-to-date credit card processing technology.
HIGH VOLUME
High-volume processing is the capability to process large quantities of credit card payments simultaneously, often on a recurring basis. Tekkpay's high- volume credit card solutions—including multi-user global gateway and virtual terminal solutions—enable your business to efficiently process a high volume of credit card transactions.
E-COMMERCE
If you are a business owner wanting to expand your in-store sales by offering online shopping, then Tekkpay is the company for you. We offer a variety of options in wireless and virtual credit card processing gateways to meet your e-commerce needs and help your business grow.
MOBILE
Regardless of what you sell, the ability to accept payments wirelessly through your smartphone is key to increasing sales for mobile service providers and product vendors. Increase your merchandise sales at trade shows, fairs and event venues, and get paid right on the spot for a job well done.
GAS STATION
Gas station business owners, from independent operators to renowned gas station franchisees, choose TekkPay to handle their credit card processing needs. Why? Because, in addition to offering you unrivaled safety and security, we process your payments faster. Funds are credited to your business checking account the very next business day, keeping your cash flow flowing.
Not Your Typical
Merchant Account.
Never…
NEXT DAY FUNDING
All our merchant enjoy the benefit of having their VISA, MasterCard, Discover and American Express transactions deposited into their checking account the very next business day guarantee.
24/7/365 CUSTOMER SERVICE
Do you have questions? We have answers. Our clients have access to US based customer service and technical support around the clock 365 days of the year, and no issues or problems are left without the proper answer you've come to expect.
ONLINE ACCOUNT MONITORING/REPORTING
Every merchant account comes equipped with online monitoring and reporting. Looking for a specific transaction or need to run a report for a specific store? With our online tools, the information you are looking for is a click away. Check you rates, transactions, processing statements, get in touch with sales and more.
CLOVER SECURITY™
Need an additional level of security to protect your business? The Clover Security™ Solution is a state-of-the-art security package designed to help you protect your business from hackers and malware that threatens your business. From encrypting your transactions to liability waiver our Clover Security™ Solution has it all.
WEBDESIGN
TekkPay goes beyond to help you succeed. We now offer web design services exclusively to our merchants. If you have an active merchant account with us, you are automatically qualified for a free consultation with our specialists.
SEO – SEARCH ENGINE OPTIMIZATION
Every business must have an online presence. It starts with having a website, and it continues by having the ability to be found online through search engines like Google, Yahoo and Bing. Our SEO services will not online give you the online visibility you are looking for but be that marketing force you have always been.
WEB HOSTING
TekkPay not only designs your website but hosts it for you. Whether you are looking for shared or dedicated hosting with the adequate structure, we have it all. We host your site and manage it for you so you can focus on growing your business and develop solid relationships with your customers.
CLOVER INSIGHTICS™
Get a real insight of what is going on in your business from an angle never seen before. Clover Insightics™ gives you the ability to efficiently find new customers, maintain the ones you have, improve your marketing skills and understand what other businesses just like yours are doing to reach their full potential. Clover Insightics™ is a must have tool for businesses of the 21st century
CLOVER INSIGHTICS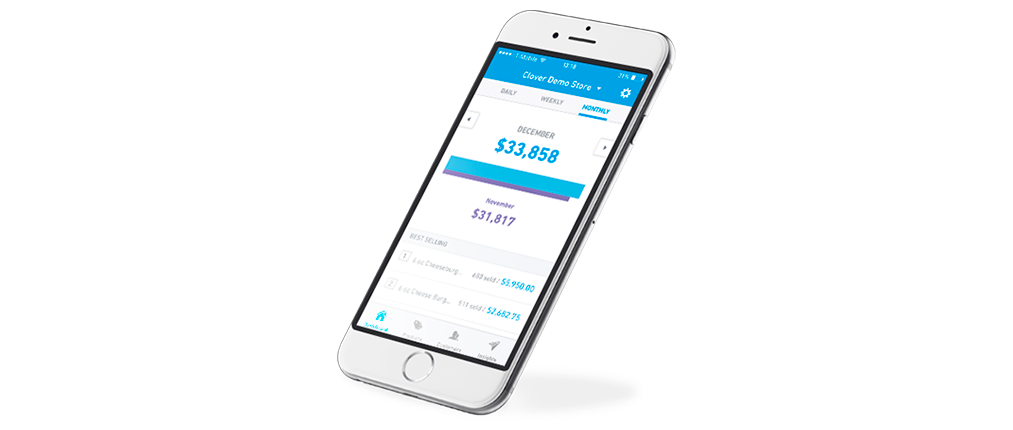 Anytime & Anywhere
Access Clover Insightics™ from anywhere. Getting started with Clover Insightics is easy. There are no complicated installations or input of data. It works with any point-of-sale terminal or system that you might have in place. Simply log in on your computer, tablet or smartphone and you are ready to go!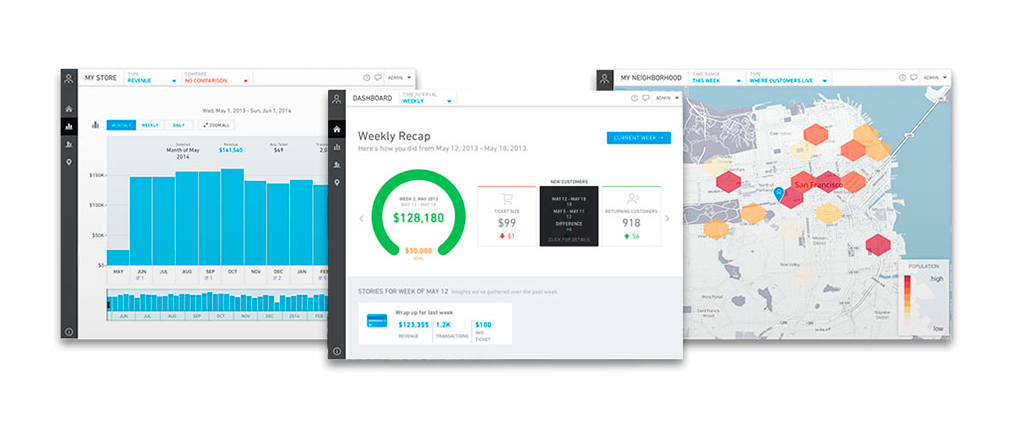 Powerful Clover Insightics
Uncover a whole new side to your business with the Clover Insightics™ Solution. Clover Insightics transforms your payment data into valuable insights about your customers, sales and it compares it to similar businesses in your area, thus helping you better understand and grow your business like a professional with years of experience in business analytics.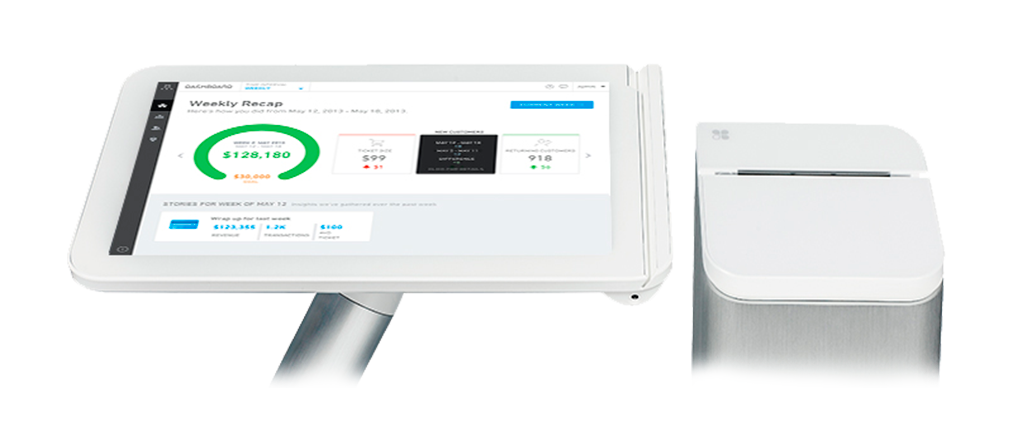 Clover Station & Insightics App
The Clover Insightics™ app for the Clover™ Station allows you to get a comprehensive view of your customers' spending pattern that includes cash transactions. It also allows you to have a better understanding of what products are selling more so you never run out of stock. Furthermore, the Clover Insightics app for Clover ties every single transaction in your business to specific clients, therefore enabling you to know who is buying from you and what exactly they are buying.
Rates & Fees
Our pricing is structure is very simple and you pay a very low rate per swipe. Our terminal are the best worldwide. There are no hidden fees and all the terms and conditions of your merchant account with us are backed by our customer guarantee promise.
0.25%
PER SWIPE
Interchange rates are charged separately.

ALL MAJOR CREDIT CARDS
Accept Visa, MasterCard, Discover, American Express, debit cards and gifts cards.
NEXT DAY FUNDING
TekkPay will deposit your payments in your checking account the next business day if transaction are settle according to the US Federal Reserve rules and regulations.
Do you have a high volume of processing account and/or many locations? Tekkpay pricing starts at 0.25% and goes even lower as your payment processing increases. If you are already there, contact us and we will explain your options.